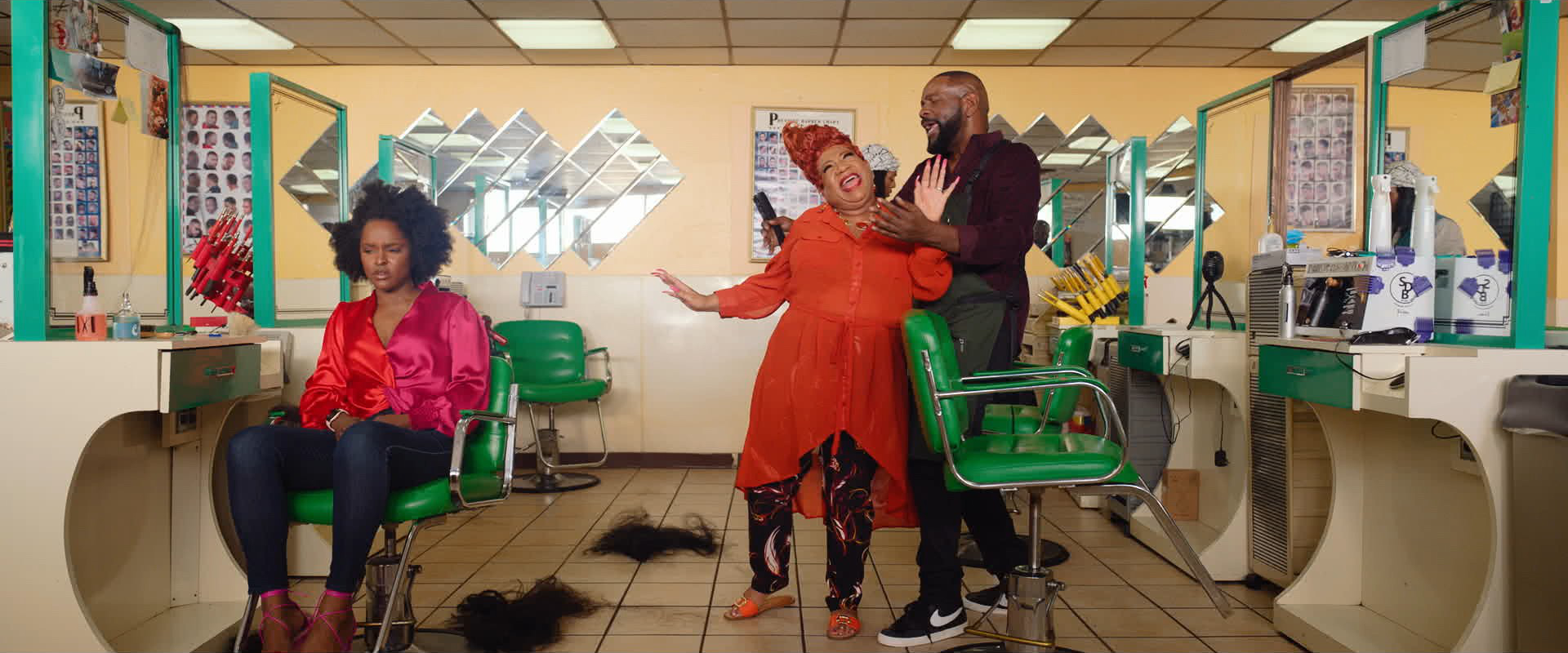 June, 2022:
Janice Sommers has been running a legendary summer block party in Grand Rapids Michigan for forty years, but early symptoms of dementia are making it impossible to pull it off this time around – which would be just fine with her daughter, Tasha McQueen.  That won't stop Janice from pulling the heartstrings of her granddaughter, Keke McQueen – a recent Harvard MBA grad on her way to Atlanta and a promising career under the wing of the top female Black entrepreneur in the country – to drop everything to put on the big event.  Can Keke balance the pull of success against the conflicting needs of her family?
Three strong performances from Margaret Avery (The Color Purple) as Janice, Golden Brooks (Girlfriends, Hart of Dixie) as Tasha, and Antoinette Robertson (Dear White People) as Keke form the backbone of this heartfelt comedy, alongside comedic turns and cameos from many great performers including Bill Cobbs, John Amos, Faizon Love, and Gary Anthony Williams.
Our wonderful and dedicated director Dawn Wilkinson brought me on to edit the movie after working together on Step Up season 3, directing an original screenplay from Lisa Mathis, Matt Allen, and Krista Suh that was shot all on-location in Grand Rapids, Michigan.
Trivia: I realized Margaret Avery had played one of the leads in a long-lost science fiction classic called The Lathe of Heaven, based on the book of the same name by Ursula K. LeGuin, that played on PBS in the 1980s.  Although the technical execution doesn't hold up today, I still consider it one of the best science fiction stories ever told and remember falling in love with her character, Heather LeLache.  Margaret still has a special, very human spark, and then as now her warmth lights up the screen.
We had a great time putting together this block party and hope you enjoy it!
How to watch:
In theaters this Summer.
Coming to BET+ in the Fall.